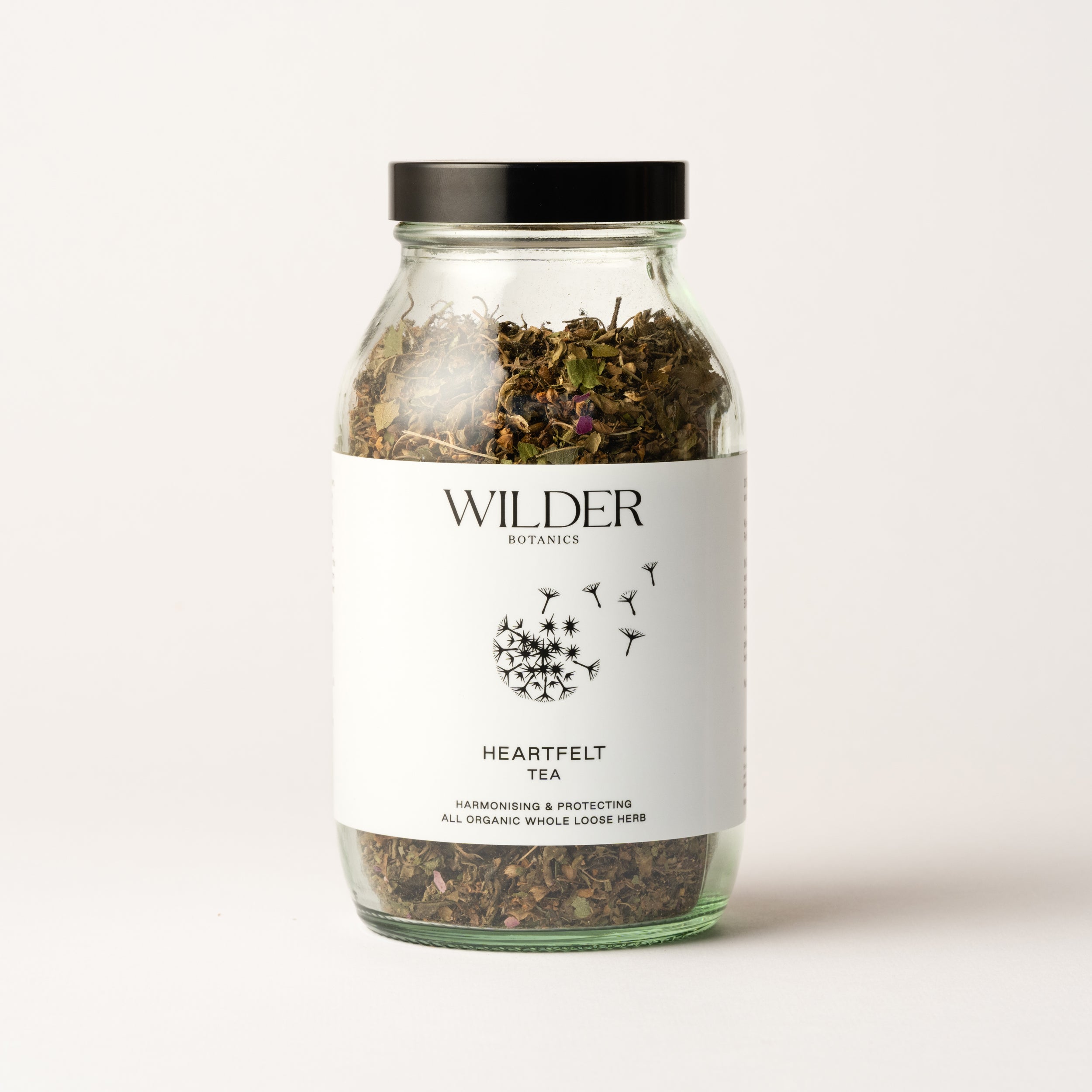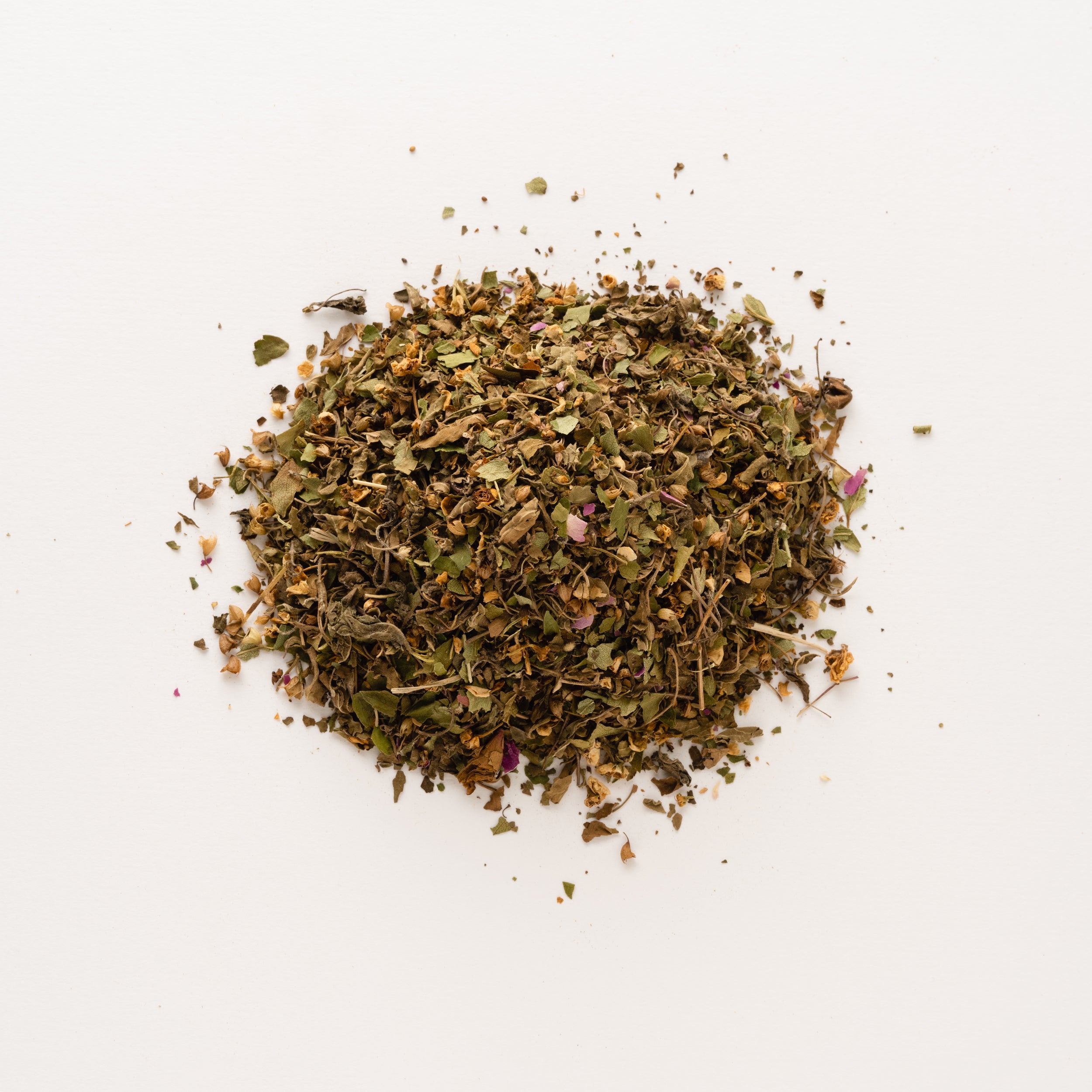 A fragrant organic infusion to support the heart emotionally and physically, helping to bring harmony and balance. These restorative herbs ease disharmony, and feelings of being overwhelmed or fearful, they also have aphrodisiac properties nad are a true a restorer of the heart and a nurturing tonic.

65g
All organic Tulsi, Ocimum sanctum, hawthorn blossom & leaf, Crataegus, Rose , Rosa damascena, Cardamom, Elettaria cardamomum.
Add 1 teaspoon to a cup of hot water. Infuse for 10 minutes strain and enjoy.
* Please note. If taking heart and or blood pressure medication please seek the advice of a herbalist or GP before use.
---