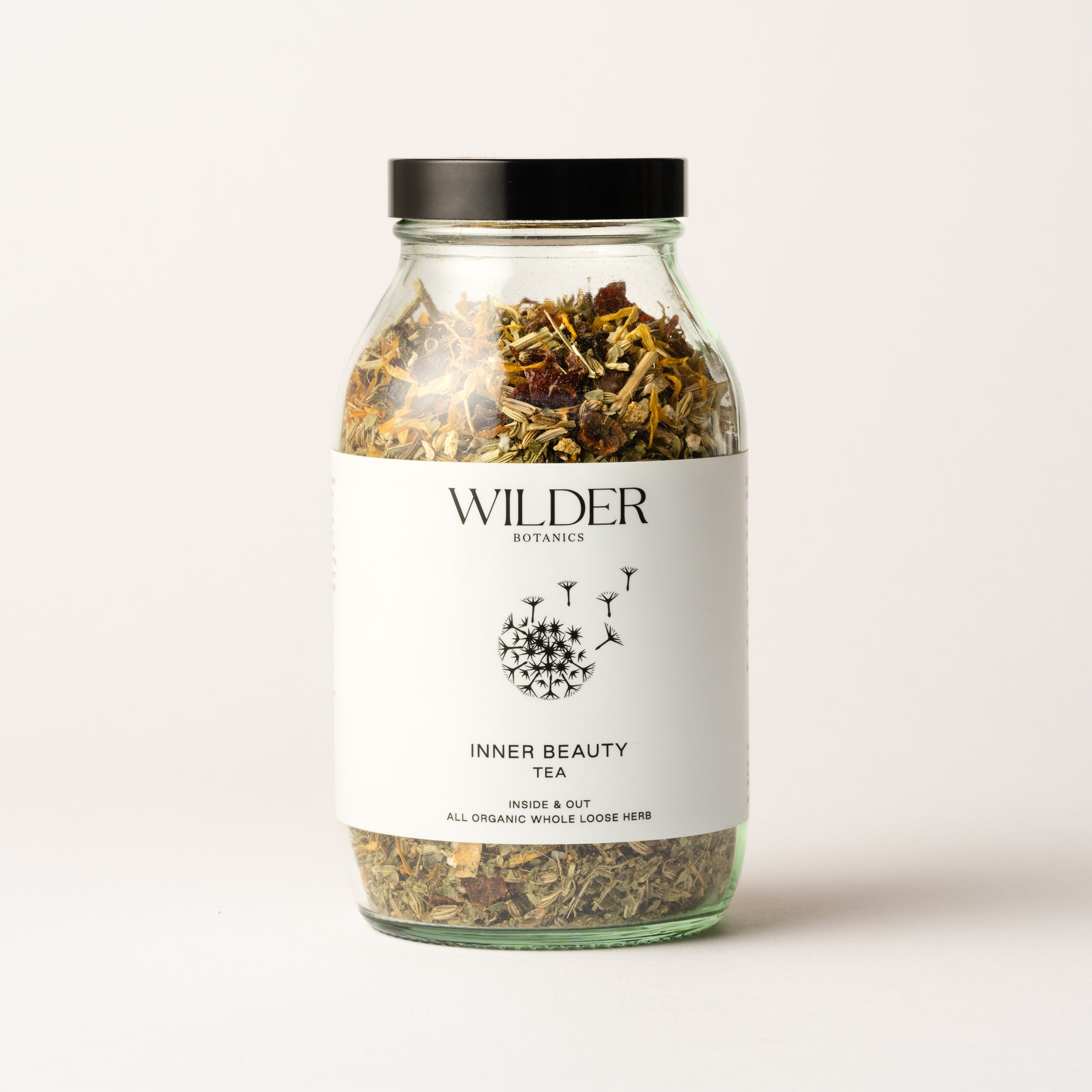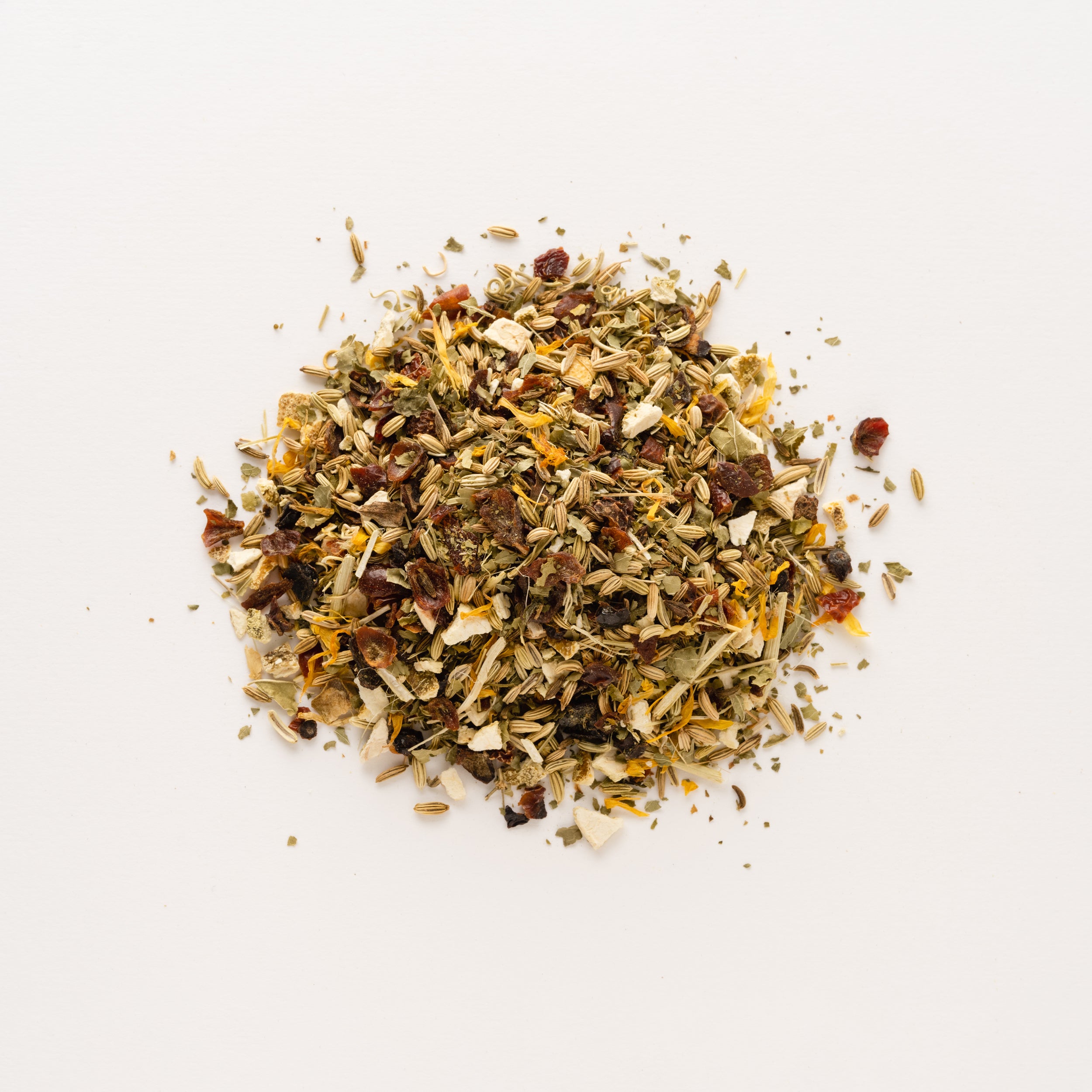 A sublime tasting infusion nourishing and promoting glowing vibrant skin. With organic, wild crafted herbs rich in antioxidants specifically nourishing for skin health, and prebiotic herbs promoting a healthy gut and encouraging beauty from the inside out.

142g
All organic infusion of Rose Hip, Rosa canina, Passion flower, Passiflora incarnata, Fennel, Foeniculum vulgare, Orange peel, Citrus sinensis, Marigold, Calendula officinalis
Add 1 teaspoon to a cup of hot water. Infuse for 10 minutes strain and enjoy.
* Passionflower and Calendula are not suitable in pregnancy or breastfeeding.
---